Is $1,895 per person?
No. $1,895 is for the boat – maximum 4 guests. Includes meals and accommodation.
---
How many people can you accommodate?
4 people maximum.
---
What are the onboard accommodations like?
Check out everything the Flying-O has to offer here!
---
How do we get to Prince Rupert?
There are multiple ways to travel to Prince Rupert:
a) Drive scenic HWY 1/HWY 16 from Vancouver to Prince Rupert – Red Route
b) Fly Air Canada (Vancouver to Prince Rupert) – Blue Route
c) By boat with BC Ferries (Port Hardy to Prince Rupert) – Yellow Route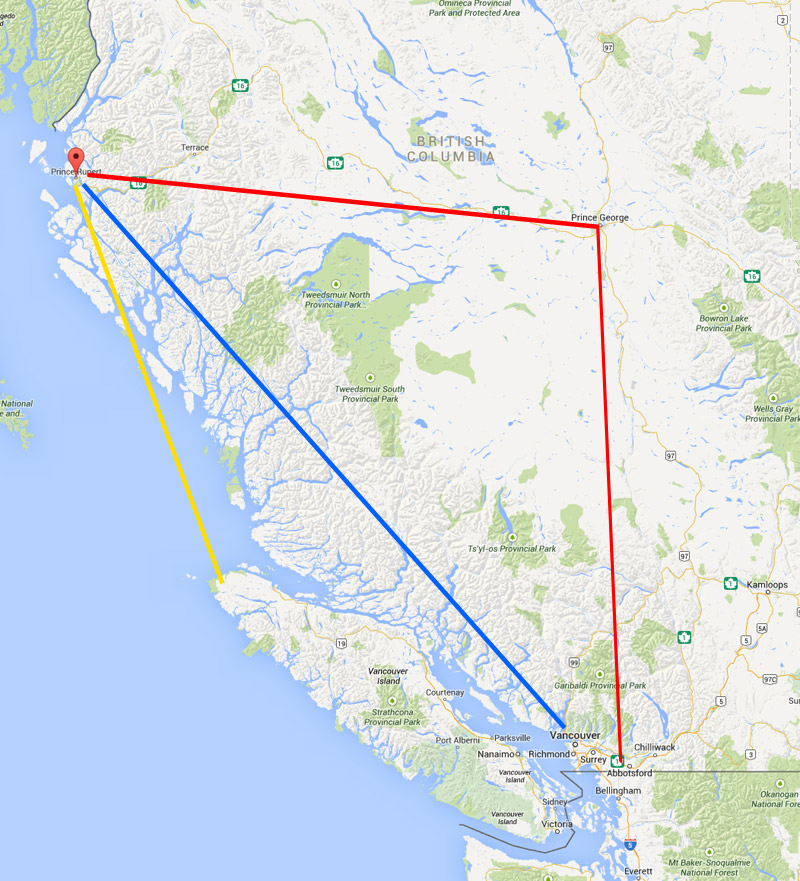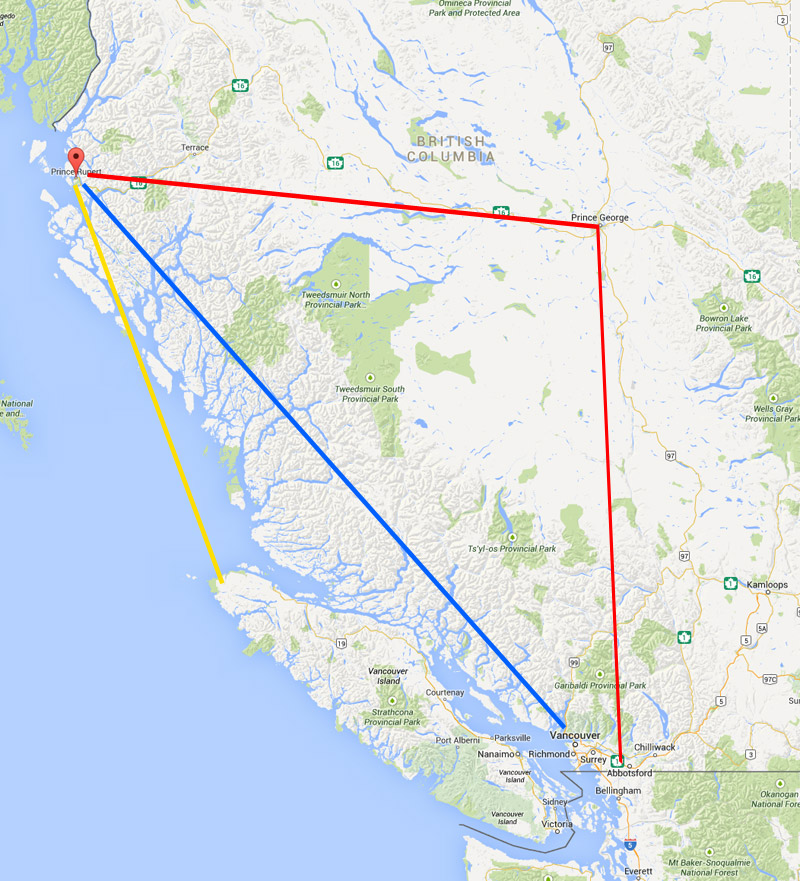 ---
Where do we depart from?
The Prince Rupert Yacht Club (see map below).
---
Is there parking available for our vehicle while we fish?
Yes, a paid parking lot is available on George Hills Way, adjacent to The Yacht Club (see map below):
---